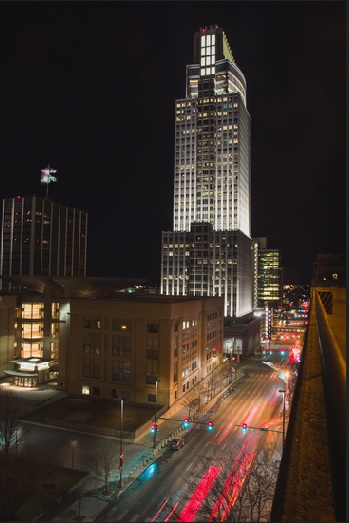 It's an indisputable fact that co-working spaces are now here to stay. They're changing the very fabric of real estate markets all across the globe and reinventing what many of us think of when we think of traditional office spaces.
The growth of co-working spaces isn't simply relegated to major cities, either. In the United States, such alternative workspaces are cropping up in all states from California to New York; the Midwest has risen as a strong hub for co-working spaces to set up shop.
The rise of remote work in the region
Co-working spaces are flocking to the Midwest primarily because of the region's push towards promoting remote work. CNBC reports that some states are incentivizing workers to come in and bolster their local economies, citing Nebraska, Vermont, and Connecticut as key drivers of this new trend. Remote work has grown in the region as a result, thus cementing such work policies as the new way forward.
Vermont's Remote Worker Grant Program includes a stipend that also covers co-working membership fees, thereby amping up demand for these spaces. In a similar vein, Tulsa offers its Tulsa Remote applicants with a free year's membership to co-working space Degree North. As these programs continue, it is expected that co-working spaces will continue to set up shop in these overlooked Midwestern states.
Indeed, the fruits of these programs are now starting to be felt. The Omaha World Herald reports that startups are now entering the city thanks to the rise of co-working spaces in Nebraska. Some of these startups even hail from Seattle and NYC, leading to a "brain gain" for Nebraska's local economy.
The current centers within the region
It's not an uphill battle for all co-working spaces in the Midwest, as other states have a thriving remote work presence. Travel + Leisure cites Kansas City as the best city for remote workers in America, especially due to reasonable costs of living and great Wi-Fi speeds. It's therefore no wonder that co-working titans Industrious have expanded their operations to Kansas City. Their Country Club Plaza is located along Nichols Road, near the Nelson-Atkins Museum of Art and the Kemper Museum of Contemporary Art. Co-working locations are strategically placed along bustling hubs to cater to remote workers' desire for a healthy work-life balance.
Our previous post on CBRE and their new co-working venture also signals the overall positive outlook for such spaces. Their initial findings cited Minneapolis as a key market to tap into, and another report shows the company has since expanded their operations last year to the bustling city of Detroit.
The growth of co-working spaces and remote work is meant to place the Midwest as an attractive region for educated workers to live in. The state of co-working within the Midwest proves that the future of such spaces isn't necessarily in the huge coastal cities, and that other parts of America are now poised to take part in the future of work.