Convenes First Meeting of Conferees on Her Bipartisan Energy Bill
WASHINGTON, D.C. – (RealEstateRama) — U.S. Sen. Lisa Murkowski, R-Alaska, today convened the first meeting of Senate and House conferees to S. 2012, the Energy Policy Modernization Act of 2016. This meeting marks the first time since 2005 that the Senate and House have held conference on an energy bill.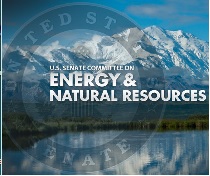 "Our task now is to develop a final bill that can be signed into law. That's my goal here. My goal is to update our energy policies in this country and get a conference report, a bill that can be signed into law by the president," Murkowski said.
Murkowski encouraged her fellow conferees not to lose sight of the importance of agreeing to a conference report that would provide much needed and overdue updates to the United States' energy policy.
"We all know that we are going to be down in the weeds on legislative text, so I want to point to the big picture, so we won't forget why we are here," Murkowski said. "This is our chance to modernize our energy policy. It is our opportunity to update policies that have not been updated in nine years. It is an opportunity to help the people we serve."
S. 2012 contains a wide range of provisions that will improve Alaskans access to affordable energy and ability to pursue resource development. Examples include permitting reforms for minerals and hydropower; federal research into methane hydrates and renewable resources; routing flexibility for the Alaska gasline; and the reauthorization of programs such as weatherization that help lower costs. The energy bill also includes Murkowski's sportsmen's language, which would help keep public lands open for hunters, fishermen, recreational shooters, and other outdoor enthusiasts.
Each conferee was able to give opening remarks during today's meeting, which occurred during the first full week of session after the Senate approved the motion to proceed to conference. No bill text or amendments were considered today.