Proposed Cuts Threaten Jobs, Climate Progress
WASHINGTON – (RealEstateRama) — President Trump's draft budget released today proposes to slash funding for the Department of Energy's Energy Efficiency and Renewable Energy (EERE) program by $1.3 billion, a 65 percent cut from the 2017 budget. Trump's budget serves as a starting point for congressional negotiations as well as a blueprint for the administration's priorities.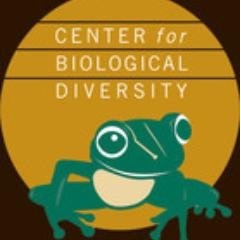 "Trump's steep cuts are a really ugly assault on clean energy. This is a counterproductive move that will threaten our climate, good jobs and economic progress," said Greer Ryan, renewable energy and research specialist at the Center for Biological Diversity. "While the proposal is unlikely to make it through Congress, it's another clear signal that Trump will do anything to prop up dirty coal and nuclear power."
The EERE program, which includes programs to increase the generation of electricity from clean energy sources and improve the efficiency of homes, businesses and industries, has been widely successful. A third-party analysis found that $12 billion in funding yielded an estimated $230 billion in net economic benefit to the U.S.
The administration also proposed to eliminate funding for the popular Energy Star program as part of cuts to the EPA. The budget proposes that the program's administrative costs be covered by user fees, which companies would have to pay to use the label.
"To protect our planet and maintain a livable climate, we need to move rapidly to wildlife-friendly renewable power sources while reducing energy waste," said Ryan. "We should be investing more in these successful programs rather than threatening them with misguided cuts."
The Center for Biological Diversity is a national, nonprofit conservation organization with more than 1.6 million members and online activists dedicated to the protection of endangered species and wild places.
Contact: Greer Ryan, (812) 345-8571,