With the new year right around the corner, what will the property sector look like come 2021? Daniel Chard from UK conveyancing solicitors, Bird and Co., explores.
The coronavirus has been a whirlwind, and an event which has had a huge impact on almost every sector. This has, unfortunately, caused an uptake in unemployment rates, putting a huge strain on the already struggling healthcare sector, and decimating the travel industry.
To top it off, the property market has also seen some of the biggest changes since 2008. The question is, how far will COVID-19 affect the property sector into the new year?
Experts in the field are doing their best to answer this question, making their predictions for what the property market will look like come 2021. So, what does Daniel Chard predict?
Housing Demand to Plateau
While the UK property sector was forced to halt everything during the first lockdown, the second half of the year has seen demand to use an online conveyancing solicitor increase. With the release of pent-up demand after the dry spell during the usually hectic spring months, and government incentives such as the Stamp Duty Land Tax holiday in England, the market is flourishing. However, with all things considered, will this boom continue into 2021?
Back Up of Buyers and Sellers
Considering the entire sector was forced to shut down during spring 2020, which is usually the busiest time of the year, there's now a huge back up of prospective buyers and sellers. This partially explains the high level of demand now, and we are seeing no downturn here. We truly believe this demand will continue long into Q1 of next year, especially considering:
Buyers are eager to get the ball rolling.
Sellers have had months more to save up a viable house deposit.
Low interest rates could result in cheaper mortgages for some.
With this in mind, and with the current demand we're seeing now, we have no reason to believe this will slow down.
Stamp Duty Incentives
The Stamp Duty holiday has driven huge demand in the sector alongside all this. This is because it has cut the up-front costs of buying a house in England by up to £15,000 for second (and more) time buyers. Considering the government has extended this tax holiday up until 31 March 2021, many are looking to complete before this extension ends, driving demand.
That said, further Stamp Duty changes and extensions are being discussed, including the possible introduction of a two percent surcharge for overseas buyers from 1 April 2021. Conveyancers throughout the UK are still awaiting guidance on this matter, so we can't tell how it'll affect the industry at this stage. It might dissuade overseas buyers from investing in UK property, especially with Brexit looming, which could mean a reduction in demand in major cities. However, decisions are still very much unclear at the moment.
Because of this, it's very likely that the race to complete before the holiday is up will continue well into the new year. After all, the risk of missing the Stamp Duty holiday cut-off could mean buyers face unexpected bills.
With all this, we do predict demand to keep surging during the initial part of 2021. But, we then think that it'll begin to plateau after the spring months. With the end of the Stamp Duty holiday, as well as the Coronavirus Job Retention Scheme (the Furlough Scheme) ending too, economic reasons may put a stopper on the current boom.
House Prices to Increase
Recently, we've seen a lot in the news about whether house prices are expected to increase or decrease come the new year, especially given the (arguably artificial) house price boom caused by the Stamp Duty holiday. After all, tumultuous economic times makes predicting the future very tricky. Taking a look at both sides of the argument, what do those at Bird and Co think?
Decrease Argument
Many believe that the end of the Stamp Duty holiday, combined with the end of the Furlough Scheme on 31 March 2021, will cause house prices to decrease.
Historically, when demand slows due to increasing unemployment, prices normally lower too. That said, some argue that this shouldn't really be classed as a decrease and more of a correction on the dramatic surge in prices recently.
Increase Argument
On the opposite end of the scale, there are those who think the increase in prices we're seeing now will continue into 2021, and decrease come 2022. They believe that the peak in pricing will coincide with the usual spring boom in house sales.
In this case, they believe this growth will likely be more subdued than it has been recently, growing by around five percent across the year as a whole.
What do Bird and Co Think?
Although we can see both sides, we are more inclined to agree that house prices will increase, albeit slower than this year's more rapid increase. Even when we consider the endings of the Stamp Duty holiday and Furlough Schemes early in the year, continued demand during spring should keep the market thriving.
To add to this, we also think that low interest rates, as well as cheaper mortgages available for some people, will help to prop everything up until Q3 and 4. Then, after this initial demand, and the stabilisation of the market post-COVID, we can see a decrease potentially following suit from 2022 onwards.
Continued Struggles for First-Time Buyers
With house prices continuing to rise rapidly, alongside the Stamp Duty holiday which only supports second (and more) time buyers and the wealthiest first-time buyers, statistics show that home movers are set to overtake first-time buyers with home purchases once again. As the year moves to 2021, we can only predict that these struggles will continue for a number of reasons: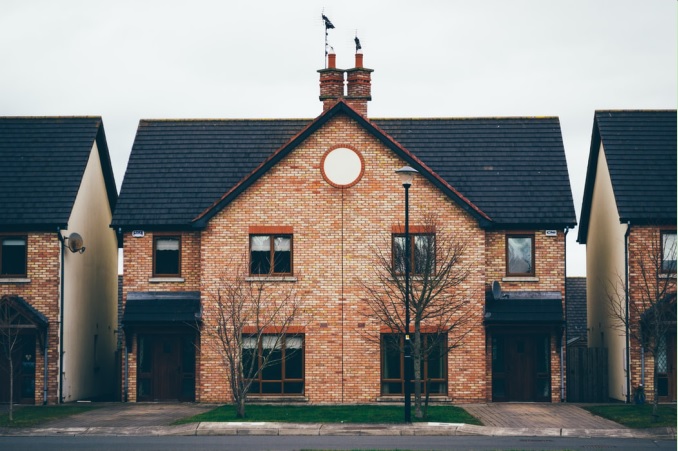 High Deposits
Continually rising house prices, as well as sky rocketing rent, low wages, and unemployment, makes it near impossible for first-time buyers to save a deposit. This puts young people at a disadvantage already, and then we have compounding issues on top of that.
Mortgage Issues
Bank of England base rates are at a 0.1 percent currently, and usually low base rates equate to cheaper mortgages. If this remains at this level, it'll be brilliant for home movers who have a lot of equity so can afford larger deposits.
For first-time buyers, it's a different story. They may not be able to benefit from these low interest rates as, when COVID-19 hit, lenders withdrew many of their high loan-to-value (LTV) mortgage products. This disproportionately affected first-timers, who typically require bigger mortgages to cover the lack of a hefty deposit.
Granted, the market has seen some lenders bring back a few high LTV products, but interest rates on these products seem to be increasing. Overall, this means that either larger deposits are needed to buy a home, or buyers must fulfil stricter affordability criteria. Either way, it's not particularly realistic for many young people, especially considering tight restrictions on mortgage lending anyway.
If we see lenders continue to restrict these high LTV products and use tighter lending criteria, we can expect this struggle to continue. What's more, with home buyers continuing to pip first-time buyers to the post, it's compounding the problem tenfold.
New Help-to-Buy Scheme Effects
The Government Help to Buy equity loan scheme is coming to an end in 2021 (with new applications already closed), only to be replaced by a similar new equity loan scheme due to run from 2021-2023.
The equity loan scheme is aimed at supporting first-time buyers with their purchase. The government provides them with a 20 percent loan (40 percent in London) on a new-build property. Buyers pay a five percent or more deposit, and arrange a mortgage of 25 percent or more to make up the rest. Compared to the previous equity loan scheme, there are new regional caps on the maximum amount that can be spent on the home.
On the surface, this seems like a great opportunity for first-time buyers. That said, only new-builds are eligible for this, and the country is still lacking affordable housing for many. With government plans to relax planning requirements, we may see even fewer affordable homes being built in 2021.
Therefore, despite the Help to Buy scheme attempt, we doubt it'll have the intended effect. Instead, the existing issues above are likely to put a stopper on an increase in first-time buyers getting on the property ladder.
Stamp Duty Holiday
As we've discussed, the Stamp Duty holiday increasing housing demand at the moment has only benefitted those already on the ladder (as well as first-time buyers who are already very wealthy). Although the March cut-off means some may not get their new home in time for the tax reduction, calls for an extension on the holiday could be listened to. If this occurs, this could simply increase the current disparity, allowing second (or more) time buyers to get there first, further compounding the lack of available houses.
Considering young people have been affected most dramatically by unemployment this year, we expect this problem to continue and to be exacerbated should the Furlough Scheme end in March 2021 as scheduled. After all, it's unlikely they'll be able to save any money to begin thinking about a house deposit. Because of this, although we predict demand to remain high going into 2021, we don't imagine first-time buyers to dominate this demand.
The Impact of Brexit
The impact of Brexit on the property market is something many people are questioning. Naturally, some are wondering whether EU citizens with UK mortgages may be forced to sell up or redeem their mortgage. Some banks are, indeed, closing accounts held by EU citizens.
Ultimately, this might mean home buyers become more cautious, especially those looking to buy in the UK from abroad. That said, it's thought that most mortgage accounts will be allowed to remain open, so it shouldn't have much of an affect.
What's more, considering the uncertainty surrounding living within the EU, UK citizens looking to buy a second home may instead buy one on British soil. This could sustain the property demand over the next few years.
What Are Your Predictions for the 2021 Property Market?
Evidently, there's no clear picture of how the property market will look in 2021. We can only predict but, considering this year was so unexpected, we can never be sure what will happen. Only time will tell.
Ultimately, it all depends on how the government deals with the pandemic in the new year, as well as the success of the vaccine. It'll also depend on how quickly unemployment rates get back on track, and how speedily our economy can recover.