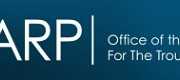 Raymond Cawthorne, 57, pleaded guilty today to embezzlement of public funds, Special Inspector General Christy Goldsmith Romero and U.S. Attorney McGregor W. Scott announced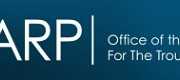 The goal of the Hardest Hit Fund (HHF) is to prevent foreclosures. It acts as a temporary safety net so unemployed or underemployed working class Americans can save their homes.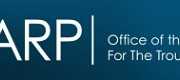 The final defendant in a long running investigation of mortgage fraud at Pierce Commercial Bank was sentenced today in U.S. District Court in Tacoma, announced Special Inspector General for the Troubled Asset Relief Program Christy Goldsmith Romero and U.S. Attorney Annette L. Hayes. Between 2005 and 2008, Ben Leske, 40, of Puyallup, worked as a loan officer for PC Bank Home Loans, a division of Pierce Commercial Bank. Leske pleaded guilty in May 2017, to making false statements on loan applications.
Ally Financial Inc. has agreed to pay the United States $52 million to settle allegations that its subsidiaries acted improperly in relation to 10 subprime residential mortgage backed securities (RMBS) in 2006 and 2007.