WASHINGTON, D.C. (October 29, 2018) – (RealEstateRama) — The DC Department of Housing and Community Development (DHCD) announced today that enhancements have been made to its free affordable housing online tool, DCHousingSearch.org.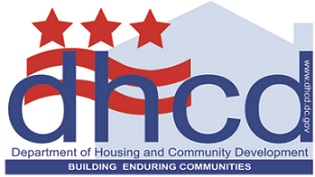 DCHousingSearch.org helps potential tenants find affordable rental housing in the District through detailed listings that include photographs, size and type of bedrooms, rental costs, eligibility requirements, special needs, on site amenities and neighborhood services such as hospitals and schools.
Units listed in DCHousingSearch.org come from private-market properties, DHCD-funded projects and DC Housing Authority (DCHA) managed sites. New website enhancements allow users to search specifically for Inclusionary Zoning (IZ) units—and by neighborhood, ZIP code or by viewing properties on a map. The website has also been made more mobile-friendly and accessible.
"Mayor Bowser is committed to producing and preserving more affordable housing, so that more individuals and families can establish roots in the District, and part of this mission involves making it easier for people to search for the type of and affordable housing they need," said DHCD Director Polly Donaldson. "DCHousingSearch.com is just one tool that shows our commitment to creating opportunities for residents through housing development and building and sustaining inclusive and diverse communities and neighborhoods across the city."
DCHousingSearch.org provides resources beyond searching for affordable rental housing. It also offers tools such as an affordability calculator, rental checklist, and information about renter rights and responsibilities. A toll-free, bilingual call center also provides live assistance Monday through Friday, 9 am to 8 pm
Property owners, managers and landlords can use the website to advertise their affordable properties. They just have to register onlineor by phone in order to expose their properties to a wide pool of potential tenants. The website also can assist landlords interested in housing special needs groups (for example, veterans, the formerly homeless).
For more information on the resources the Bowser Administration is using to make Washington, DC more affordable for residents in all eight wards, visit Roots to Roofs DC