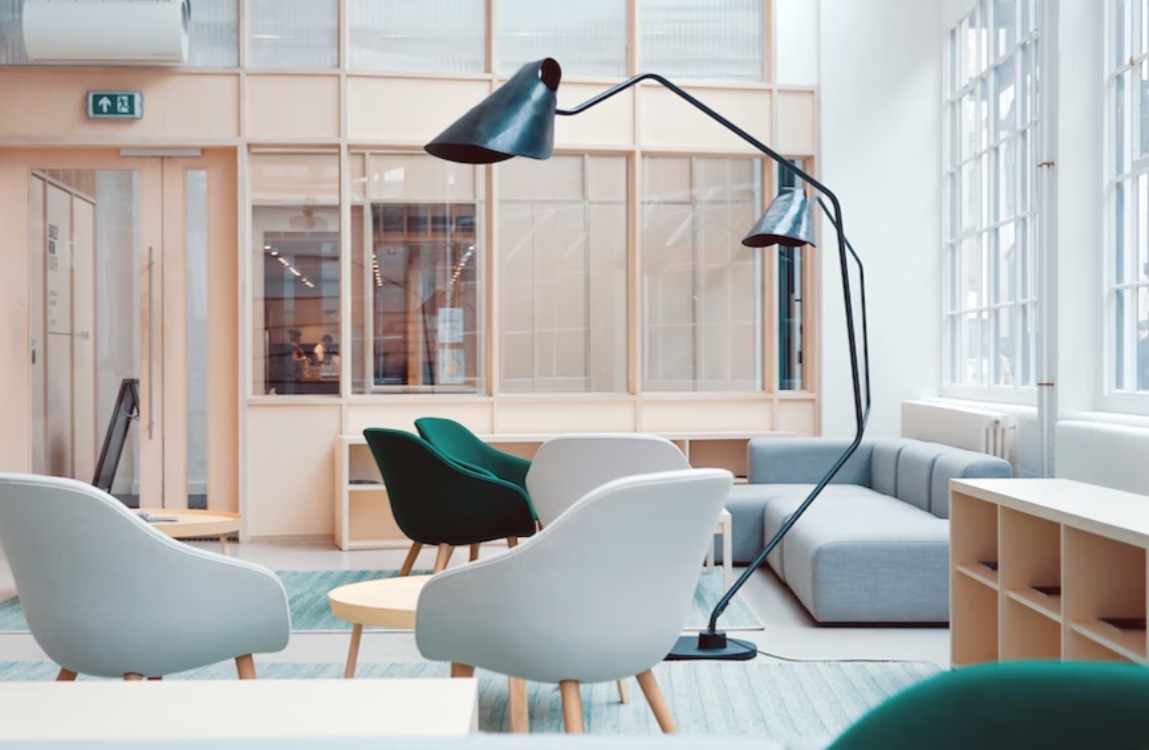 We all want to make our homes look beautiful and inviting. Of course, we want to add our personal touch to it. Yet you need to keep everything balanced and try not to go too much over the top. You already start to overthink, don't you?
We all want to make our homes look beautiful and inviting. Of course, we want to add our personal touch to it. Yet you need to keep everything balanced and try not to go too over the top. Whether you're dealing with a tight budget or just don't have the time, it can be difficult to know where to start with home improvements. But never fear! There are plenty of tips and tricks out there that will help you create the perfect living space, no matter your skill level or budget.
So let's explore some of the best and easiest ways to refresh your home and make it more comfortable and appealing for you and your family.
How do small changes make a significant impact?
Small changes can have a big impact on your home's appearance. Even moving your furniture around can help your place looks more spacious. Pastel carpet also does the trick. With some creativity and savvy, it's possible to give your home an impressive transformation without spending a fortune. By knowing the home makeover secrets that will make a significant impact, you can revitalize your living space without breaking the bank.
Also here are some of our favourites:
Paint – A fresh coat of paint can do wonders for any room. It's an inexpensive way to change the look of a space and can be done relatively quickly. If you're not sure what colour to choose, ask for help at your local hardware store. Dare to experiment, think, which is Pantone colour of the year? Don't be afraid of highly pigmented colours. Try something new. Instead of the standard peach colour, why don't you try navy blue?
Furniture – Arranging your furniture differently can also change the look of a room. Try moving pieces around to create a new focal point or conversation area. You may be surprised at how different a room looks with just a few changes.
Accessories – Changing out accessories is another easy way to update a space. swapping out throw pillows, rugs, artwork, and window treatments can give any room a whole new feel. And, unlike paint or furniture, you can easily change them back if you don't like the new look.
These are just a few ideas to get you started. Small changes can make a big difference in the way your home looks and feels. So don't be afraid to experiment until you find the perfect look for your home.
Affordable Kitchen Revamp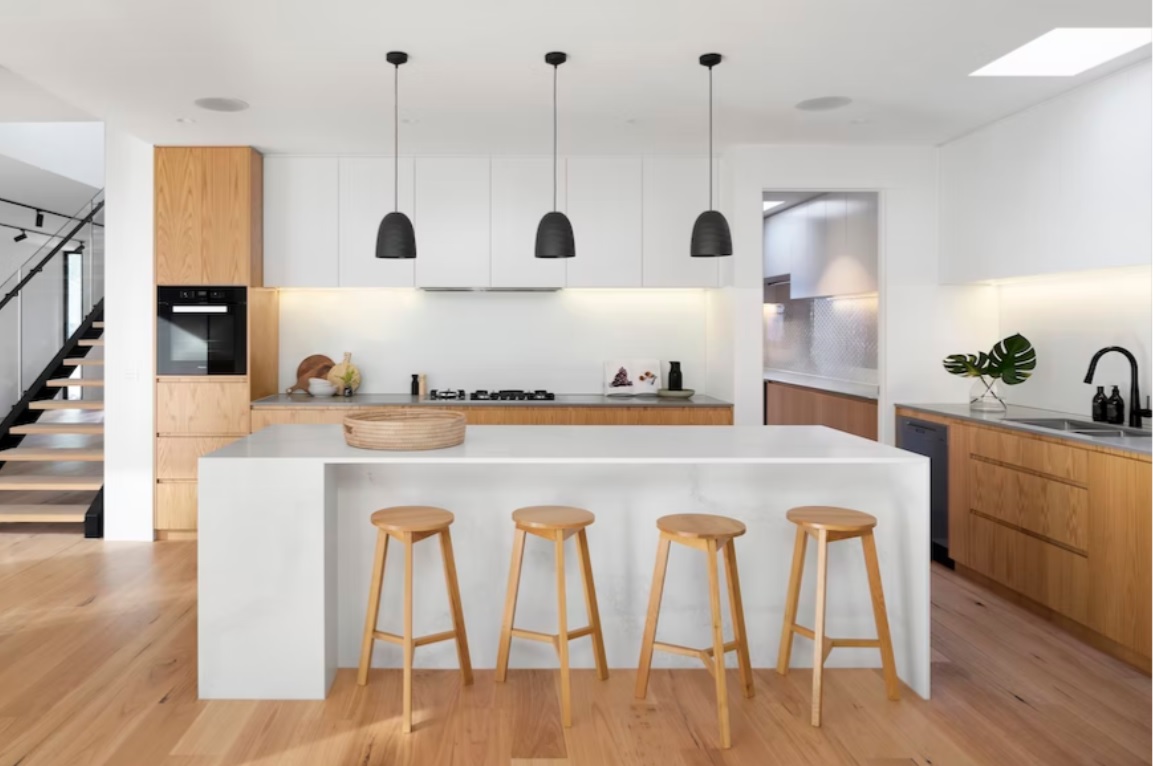 If your cabinets are in good shape but could use a new coat of paint, that's a much easier fix than gutting the entire kitchen. Similarly, if your countertops are dated but in good condition, consider resurfacing them rather than replacing them.
Use inspiration from magazines, online photos, and even paint chips to come up with a colour scheme and design that you love. Then, start shopping around for new cabinets, appliances, and fixtures that will fit both your budget and your style.
Don't forget the details! Adding small touches like new hardware or decorative backsplash tiles can make a big difference in the overall look of your kitchen. So take your time, do your research, and enjoy coming up with a brand-new space that you'll love spending time in.
Easy Bedroom Overhaul
When it comes to home makeovers, the bedroom is often one of the most neglected rooms. Yet, it is also one of the most important rooms in your home. After all, it is where you start and ends your day.
There are a few things you will need to take into consideration when planning a bedroom makeover. You need to decide on a theme. This will help you determine what colours to paint the walls and what type of furniture to buy. Once you have a theme in mind, start shopping for new bedding, curtains, and other accessories that fit with your chosen theme.
One of the best ways to save money on a bedroom makeover is to shop at second-hand stores or online auctions for used furniture and decor items. You can often find great deals on gently used items that are still in good condition. Just be sure to inspect everything thoroughly before bringing it into your home.
Once you have all of your new bedroom furniture and decor, it is time to put it all together. Start by painting the walls and then work on hanging curtains and setting up any shelving or storage units you purchased. Be sure to take measurements before buying any new furniture so that it fits perfectly in your newly made bedroom.
Transform Your Bathroom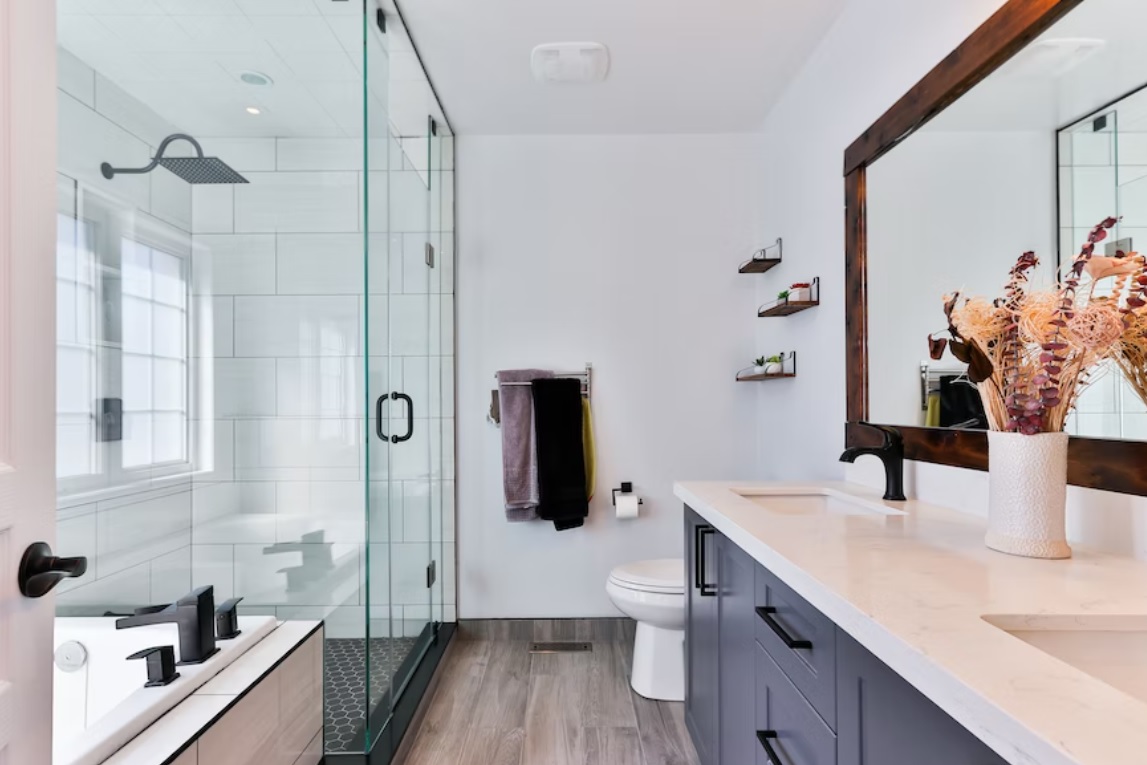 If your bathroom is looking a little outdated or could use a little TLC, consider giving it a makeover! A bathroom makeover can be as simple as repainting the walls or as involved as gutting the space and starting from scratch. No matter what your budget is, there are ways to improve your bathroom without breaking the bank.
Here are some tips for giving your bathroom a makeover:
Paint the walls: This is an easy and inexpensive way to freshen up your bathroom. Choose a light and airy colour to make the space feel bigger, or go bold with a dark and dramatic hue.
Replace old fixtures: Sometimes, all it takes to modernize your bathroom is to replace dated fixtures like faucets, towel racks, and light fixtures. You can find affordable options at your local home improvement store.
Tile the floors or walls: Tile can add colour, pattern, and texture to your bathroom. If you're not ready to commit to tile on all surfaces, try using it as an accent in showers, around tubs, or on backsplashes behind vanities.
Add storage: Most bathrooms could use more storage! Add shelves above toilets or vanities for additional space to store towels, toiletries, and other items. Or install a medicine cabinet for even more hidden storage.
In conclusion
It's important to be realistic about your skills and expertise when it comes to home improvement projects. While some tasks can be tackled by even the most novice DIY enthusiast, others may require specialized tools or knowledge that only a professional can provide. Take the time to assess which projects you feel comfortable taking on and which ones may require the help of a pro. This will save you time, money, and potential headaches in the long run.
With a little bit of planning and effort, you can transform your home into a space that reflects your unique style and personality. It doesn't have to cost a fortune, and you don't have to be an expert to get started. By using some of the home makeover secrets we've shared, you can create a beautiful and inviting space that you'll love coming home to. So go ahead, take the plunge, and enjoy the process of transforming your house into your dream home.