Washington, DC – (RealEstateRama) — The U.S. General Services Administration (GSA) issued a Request for Proposal (RFP) for an outlease interest in the International Trade Center (ITC) portion of the Ronald Reagan Building (RRB).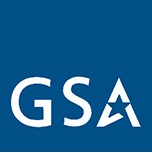 GSA currently owns and manages the RRB, however the ITC is currently managed and operated through a third party service contractor.  GSA is seeking proposals for the ITC that will include both the operation and management of the entire ITC.
This is another example of how GSA is an economic catalyst in our nation's capital as GSA moves to better utilize federal assets. This proposed outlease is another strategy intended to reduce risk to the government by increasing asset utilization and maximizing the value of federally owned property.
The ITC is located on the historic Pennsylvania Avenue in the heart of Washington, DC, within walking distance of the White House. The building houses a premier conference and event center, executive office space, retail and dining, and offers community entertainment and programming.
GSA envisions enhancing the value of this significant asset to the government through this RFP process. Additional information about the RFP can be found at FedBizOpps.
About GSA
The U.S. General Services Administration (GSA) is an independent agency of the U.S. government whose mission is to deliver the best value in real estate, acquisition, and technology services to government and the American people.
Join the conversation @USGSA #EconomicCatalyst