WASHINGTON – (RealEstateRama) — The U.S. Department of the Interior and the National Park Service today announced $12.6 million in grants for 51 projects in 24 states that preserve sites and highlight stories related to the African American struggle for equality in the 20th century.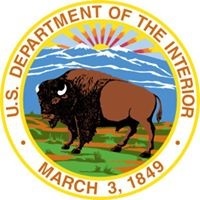 "An integral part of the Interior and National Park Service mission is to help preserve and tell America's story," said U.S. Secretary of the Interior Ryan Zinke. "These grants will benefit places across the nation that help tell an essential piece of that story through the African American struggle for civil rights and equality."
"Through the work and engagement of public and private partners, these grants will preserve a defining part of our nation's diverse history," National Park Service Deputy Director Dan Smith said. "By working with local communities to preserve these historic places and stories, we will help tell a more complete narrative of the African American experience in the pursuit of civil rights."
Projects receiving grants this year include those that will preserve resources like a baseball stadium used by the Negro National League in Paterson, New Jersey; the home of civil rights activist Mary Church Terrell in Washington, D.C.; and the last standing African American officers' club at Fort Huachuca, Arizona. Grant projects also include statewide surveys to identify lesser-known civil rights sites, planning exhibits and interpretive trails, and collecting oral histories.
Congress appropriated funding for the African American Civil Rights Grants Program in 2016 through the Historic Preservation Fund (HPF). The HPF uses revenue from federal oil leases on the Outer Continental Shelf, providing assistance for a broad range of preservation projects without expending tax dollars. For the second year of this grants program, Congress increased funding from $8 million to $13 million in 2017.
Grant-supported projects include surveys and documentation, interpretation and education, oral histories, architectural services, historic structure reports, planning, and physical preservation.
Projects receiving an African American Civil Rights grants include:
| | | | |
| --- | --- | --- | --- |
| State | Project | Grantee | Amount |
| Alabama | The Restoration of Mount Zion A.M.E. Zion Church Memorial Annex | Mount Zion Center Foundation, Inc. | $500,000 |
| Alabama | Restoration and Rehabilitation of the Perry County Jailhouse | Perry County Commission | $500,000 |
| Alabama | Preservation, Repair and Restoration of the Historic Sixteenth Street Baptist Church: Phase III | Sixteenth Street Baptist Church | $500,000 |
| Alabama | Moore Building Master Plan and Phase I Rehabilitation | Alabama Historical Commission | $365,720 |
| Alabama | Second Phase Continuation in the Preservation of Brown Chapel AME | Historic Brown Chapel AME Church Preservation Society, Inc. | $300,000 |
| Alabama | 21st Century Preservation & the Next Generation of Global Activism: Archives Preservation and Digitization Project | Birmingham Civil Rights Institute | $44,918 |
| Alabama | Civil Rights Struggle in the Shoals | University of North Alabama | $45,364 |
| Alabama | Freedom Rides Museum 60th Anniversary Commemoration Exhibit Plans | Alabama Historical Commission | $50,000 |
| Alabama | Montgomery Alabama Civil Rights Survey/Planning/Research/Documentation | City of Montgomery | $50,000 |
| Arkansas | Preserving the History of Central High School | Little Rock School District | $499,218 |
| Arkansas | Dreamland Ballroom Public Access Project | Friends of Dreamland | $499,668 |
| Arizona | Mountain View Officers' Club Preservation Project | Arizona Department of Parks | $500,000 |
| District of Columbia | Preserving the Homes of Two Pioneers of the Civil Rights Movement: Mary Church Terrell and Walter E. Washington | Howard University | $500,000 |
| District of Columbia | Washington DC's 20th Century Civil Rights Movement: Researching and Documenting Historic Sites | DC Preservation League | $50,000 |
| Florida | Leon and Jewel Collins Museum of African American History- National Register of Historic Places Nomination | City of Cocoa | $50,000 |
| Georgia | Preservation and Restoration of the Historic West Hunter Street Baptist Church, Phase 2 | Ralph David Abernathy III Foundation, Inc. | $490,000 |
| Georgia | Wheat Street Baptist Church Historic Renovation | Wheat Street Towers | $500,000 |
| Georgia | Nominating U.S. Civil Rights Sites to the World Heritage List | Georgia State University Research Foundation, Inc. | $50,000 |
| Iowa | Battling for Equality: Civil Rights in Waterloo | City of Waterloo Historic Preservation Commission | $37,500 |
| Iowa | Iowa's African American Civil Rights Survey, Multiple Property Documentation and Nomination | State Historical Society of Iowa | $49,966 |
| Illinois | Preservation of the Stone Temple Baptist Church Building | City of Chicago | $445,500 |
| Indiana | Hoosier Civil Rights History: Development of a Virtual Museum for Engaging Indiana's Civil Rights Legacy | Ball State University | $49,989 |
| Kansas |  St. Mark's A.M.E. Church Rehabilitation Continuation | St. Mark's A.M.E. Church of Topeka, KS Inc. | $496,800 |
| Kentucky | Quinn Chapel AME Church Stabilization Project | Louisville Jefferson County Metropolitan Government | $450,000 |
| Louisiana | Robert "Bob" Hicks House and 1906 Mill House Rehabilitation | The Robert "Bob" Hicks Foundation | $498,632 |
| Louisiana | Old Galilee Missionary Baptist Church, Physical Preservation | City of Shreveport | $500,000 |
| Louisiana | The Southern Christian Leadership Conference (SCLC) Educational Pavilion and Central City Civil Rights Corridor Project | Felicity Street Redevelopment, Inc. | $25,000 |
| Louisiana | Cuttin' Cane Ain't All We Do | West Baton Rouge Museum | $50,000 |
| Massachusetts | Preserving Clinton AME Zion Church and Interpreting the Life and Legacy of WEB Du Bois | Upper Housatonic Valley National Heritage Area, Inc. | $388,508 |
| Maryland | Prince George's County Civil Rights Trail | Anacostia Trails Heritage Area, Inc. | $45,100 |
| Michigan | Pave the Way Project | City of Lansing | $39,400 |
| Michigan | Every Man's Home is his Castle | City of Detroit | $500,000 |
| Mississippi | Phase One Rehabilitation of the Isaiah T. Montgomery House, Mound Bayou, MS | Mississippi Heritage Trust | $284,000 |
| Mississippi | A Case to Save Wechsler School | The Wechsler Foundation | $500,000 |
| Mississippi | Restoration of Historic Old Phoenix Naval Store | Land Trust for the Mississippi Coastal Plain | $499,534 |
| Mississippi | Marks Mule Train and MLK's Poor People's Campaign Interpretive Trail | Quitman County Mississippi Government | $50,000 |
| North Carolina | McKissick Soul City Civil Rights Center | County of Warren | $32,000 |
| New Jersey | Hinchliffe Stadium Façade Rehabilitation Phase 2 | City of Paterson | $500,000 |
| New Jersey | Winning Civil Rights and Political Power | Center for Education and Juvenile Justice | $50,000 |
| Nevada | The African American Experience in Nevada: An Historic Context | Nevada State Historic Preservation Office | $46,032 |
| New York | African American Civil Rights in New York State (1900-1976): Multiple Property Documentation Form and Nomination | NYS Office of Parks, Recreation, and Historic Preservation | $49,118 |
| South Carolina | Trustee Hall Historic Structure Report and Preservation Plan | Claflin University | $50,000 |
| South Carolina | Documenting and Sharing the History of Mosquito Beach and its Role in the Civil Rights Movement | Historic Charleston Foundation | $43,084 |
| South Carolina | Preservation and Repair or Historic Trinity United Methodist Church | Trinity Methodist Church | $500,000 |
| South Carolina | A Journey to Equal Education: Stories from Historic African American Communities | Charleston County Government | $50,000 |
| Tennessee | Memphis Heritage Trail | City of Memphis – Housing and Community Development | $50,000 |
| Tennessee | Clayborn Temple Interior Sanctuary Restoration | City of Memphis – Housing and Community Development | $500,000 |
| Tennessee | Clayborn Temple and the 1968 Memphis Sanitation Workers Strike | National Trust for Historic Preservation in the U.S. | $20,000 |
| Texas | Freedmen's Town Stories | Building Community Workshop | $50,000 |
| Texas | Hopewell Rosenwald Community School | American Youthworks | $247,094 |
| Virginia | Josephine City School Roof Project | County of Clarke Virginia | $17,885 |
| Total |   |   |  $12,610,000 |
Contacts: