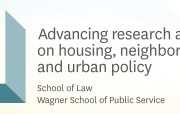 The NYU Furman Center and Abt Associates launched LocalHousingSolutions.org, an online, interactive tool to help communities develop local strategies that promote housing affordability. A growing number of communities across the country are struggling with problems tied to high housing costs, including rising homelessness, fear of displacement among longtime residents, and growing numbers of households unable to afford their rents or mortgages.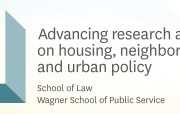 The NYU Furman Center, one of the nation's preeminent research centers on housing, neighborhoods, and urban policy, announced today that Ken Zimmerman is joining the Center as a Distinguished Fellow.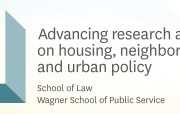 In January 2018, the Trump administration announced that it was delaying the deadline for jurisdictions to complete an important analysis intended to ensure that communities are acting to reduce residential segregation and remove barriers to fair housing choice.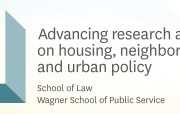 The NYU Furman Center announced the launch of FloodzoneData.us, an online data tool describing the people and housing located in the nation's floodplains. The interactive map and data downloads make information available at the state, county, and Census tract levels. As sea levels rise and storms intensify due to climate change, FloodzoneData.us is a resource to help policymakers and communities plan for the effects of flooding
A report released today by the NYU Furman Center analyzes the potential impact of the most recent reform proposal for the 421-a program on housing development in New York City, which is currently under consideration by the New York State Legislature.
The NYU Furman Center announced the launch of CoreData.nyc, a new online hub for New York City housing and neighborhood data. CoreData.nyc standardizes datasets from a variety of city, state, and federal sources to present over 100 indicators describing New York City's housing and neighborhoods. It is the city's most comprehensive resource for property-level subsidized housing information
A new report released today by the NYU Furman Center details strategies used by local governments to address rising housing costs and displacement of low-income households in gentrifying neighborhoods. The report details common policies and strategies used by cities across the U.S. to achieve two goals: create and preserve affordable housing and assist tenants at risk of displacement.