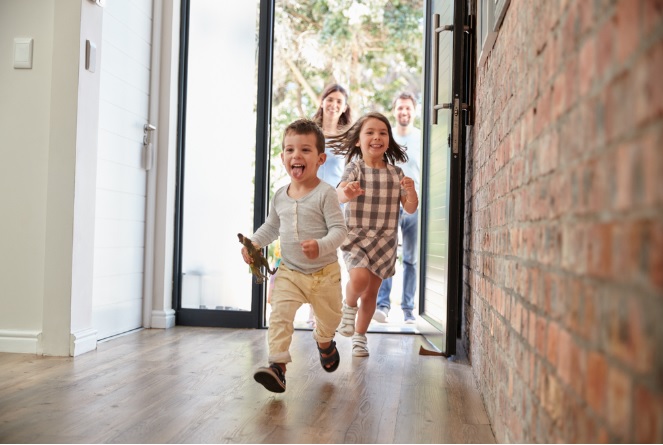 Energy efficiency is a buzz word in the real estate industry right now, and not without reason.
Why Energy-Efficiency is a Buzz Word in the Real Estate Industry
Following the Paris Agreement drafted at the end of 2015, strategic plans and goals have been defined by countries, cities, and many organizations involved in the mission to make energy efficiency a reality sooner rather than later. These range from simply wanting to improve the energy efficiency of our homes to striving to ensure all buildings worldwide will be able to operate with zero carbon emissions by the year 2050 – or earlier.
For example, the U.S. Department of Energy's office of Energy Efficiency and Renewable Energy has a mission and strategic goals that, amongst other things, focus on improving the energy efficiency of our homes and aim to save between 25% and 50% on energy by 2020 to 2030 (which is of course now just around the corner).
The DOE 2016-2020 Strategic Plan targets:
The development of new technologies, processes, and materials for all buildings, including homes.
Improvement of building energy codes that call on professionals including architects, builders and every MEP engineering firm in Chicago, New York, and every other U.S. city to coordinate with key stakeholders in an endeavor to improve model energy codes. These relate specifically to residential buildings and target the International Energy Conservation Code.
Weatherization that reduces energy costs and is particularly valuable for low-income households.
A more ambitious DOE plan aligns with the World Green Building Council (GBC) Zero Carbon Buildings Commitment that aims to have every single building in the world – including every home marketed by real estate agents – operating without a carbon footprint by 2050. While it isn't law just yet, an increasing number of countries, states, and cities are embracing the challenge. For this reason, it is a good idea for all real estate agents to get their heads around what the implications are.
In the meantime, anybody wanting to buy a house should opt for one that is energy efficient so they can benefit from an energy-efficient mortgage (EEM) or an energy improvement mortgage (EIM).
The Value of Energy Efficient Mortgages
EEMs credit a home's energy efficiency in the mortgage. This means that potential buyers can finance energy-saving measures as part of their mortgage, enabling them to get a larger loan amount and, in the long run, a more energy-efficient home.
If you're looking for a catch, the only one you're likely to find is that most homes that qualify are already energy efficient. Commonly, they are ENERGY STAR certified houses or apartments that meets strict requirements relating to:
Complete thermal enclosure systems that ensure the envelope of the house is properly sealed, that the house is properly insulated and that the windows fit an energy-efficient design to enhance comfort, lower maintenance bills, improve the durability of the house as a whole, and reduce maintenance costs.
A complete heating and cooling system that has been engineered and installed for improved comfort, better indoor air quality, better control of moisture, and quieter operation.
A water management system that protects the infrastructure of the house (from foundations to roof) from water damage.
Energy-efficient use of lighting and appliances that provide high-quality performance and help to reduce monthly bills. It isn't rocket science that they incorporate lighting and appliances (including fans) that are certified by ENERGY STAR.
Both EIMs and EEMs require home energy ratings that will ensure the lender has the necessary energy-saving value and has met the energy efficiency measures value. Both are sponsored by mortgage programs that are federally insured.
Types of Energy efficient Mortgages
There are three types of federally insured mortgage programs you can opt for:
Conventional EEMs allow lenders to increase the income of the person (or persons) borrowing money in accordance with the estimated energy savings – dollar-for-dollar.
Federal Housing Administration (FHA) mortgages that can also be increased by the costs of improvements that are energy-efficient. There are strict percentages that apply.
Veteran's Administration (VA) EEM that are available to veterans, military personnel, and reservists. These energy improvements are capped at between $3,000 and $6,000.
If you need help outside of your real estate professional to ensure the property meets energy-efficient standards, call a Chicago engineering firm, or any professional firm in your city that can advise you and ensure you are well equipped to get the best possible energy-efficient mortgage possible.